GPS TIMED OUT - CLICK TO RELOAD
Your location data expires after three minutes and will need to be refreshed.
Jug Island Trail
49.313451, -122.923020
Directions to the Jug Island Trail
Download KML map of Jug Island Trail

Download GPS map for:
Jug Island Trail
This trail is rated moderate.
Moderate
4 pictures available below
There may be washrooms within the vicinity of this trail.
This trail is great for a quick workout.
This trail has a viewpoint.
This trail may be dog or pet friendly. A leash may be required.
Cell signal on this trail moderate.
3°c Light Intensity Shower Rain

Humidity: 93%

Sunset: 6:31 pm
1
person
hiked
this
0
people
hiking
it
now
This is a trail where you will turn around at the halfway point
4.90
km
Total Distance
(Return)
This is total sum of all vertical meters hiked on this trail.
52
m
Total Ascent

Trail Description
The Jug Island Trail is a popular and scenic hiking trail starting from Belcarra Park picnic area and heads north towards Cosy Cove. At the end, you'll find a small private beach looking up the Indian Arm facing Jug Island and Raccoon Island in the distance. For most of the trail, you will be following the ridge line of the peninsula with the Indian Arm over one shoulder and Bedwell Bay over the other. The trail is wide, comfortable and mostly gravel -- ocassionally boardwalk or roots. At the start is a moderately steep incline, followed by mild elevation changes until you reach Cosy Cove with a significant drop down to sea level.
Photos of the Jug Island Trail (4)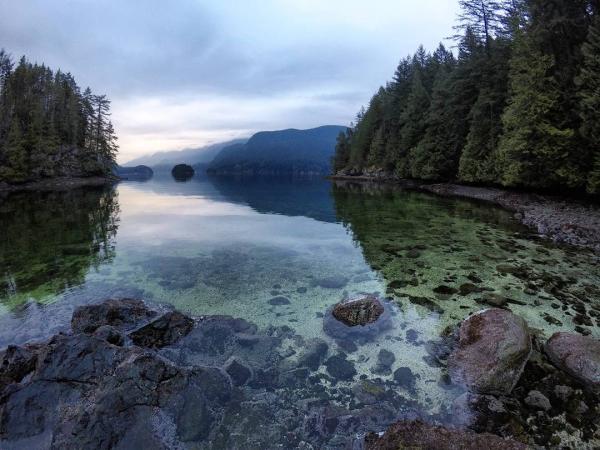 matthew.inouye
Feb 26th 2018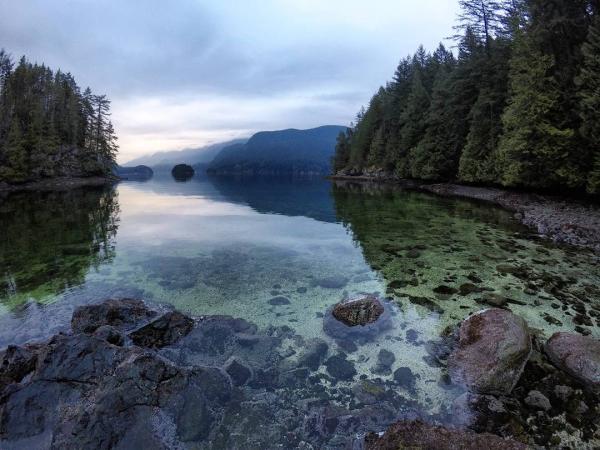 Jug Island trailhead
View of the beach facing north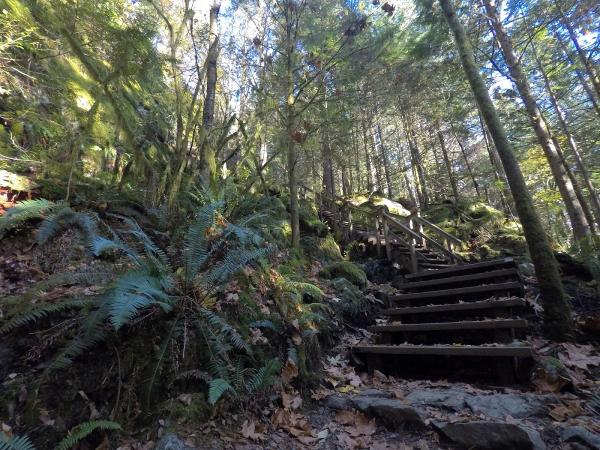 matthew.inouye
Mar 4th 2018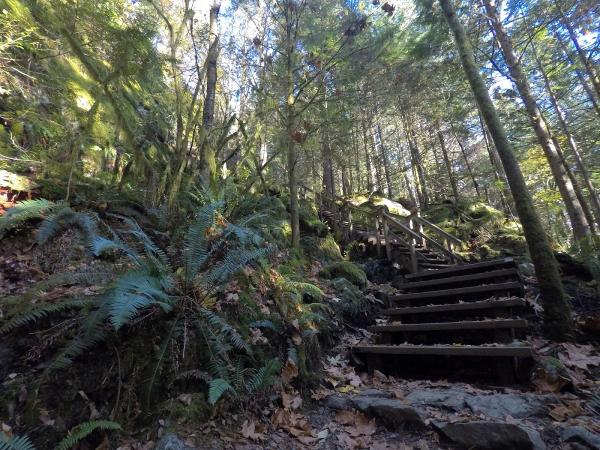 Stairs near the dripping rockface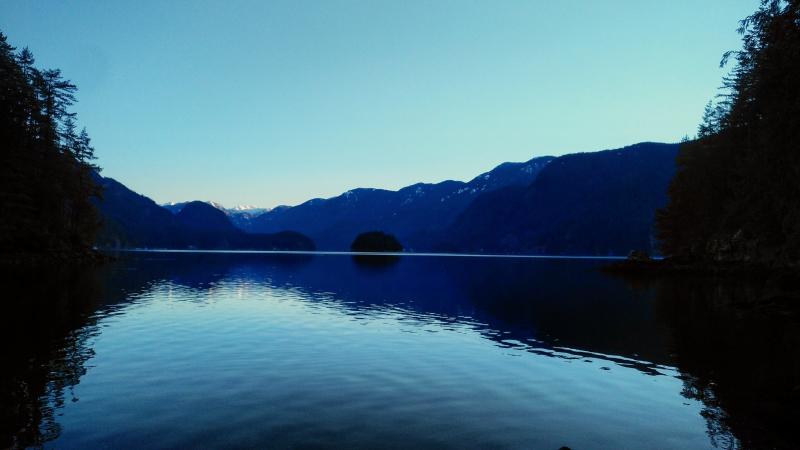 matthew.inouye
Mar 11th 2018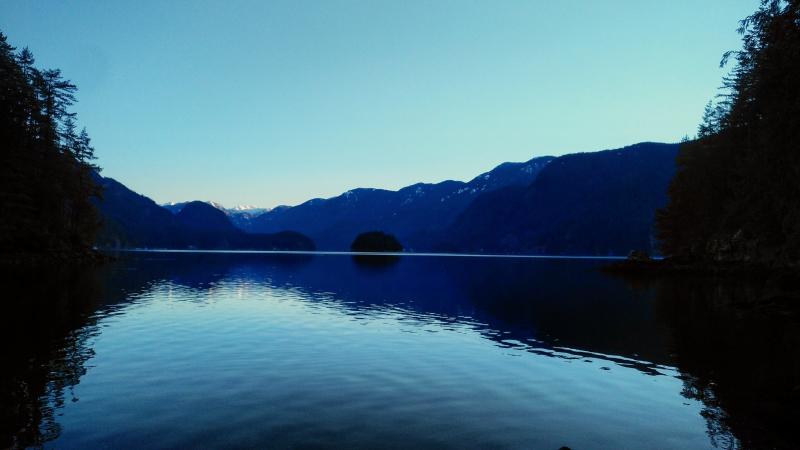 Before sunrise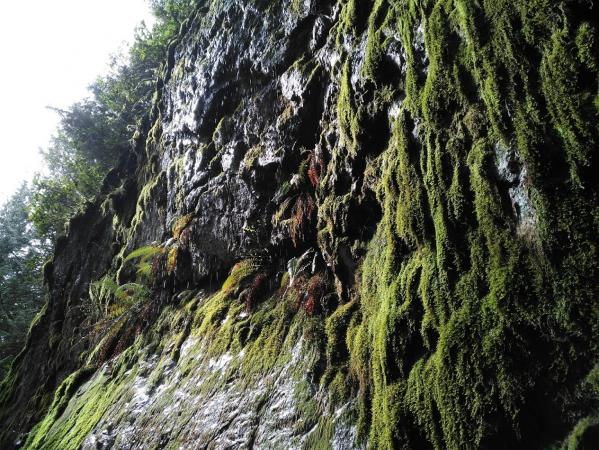 mattandyuen
Mar 24th 2018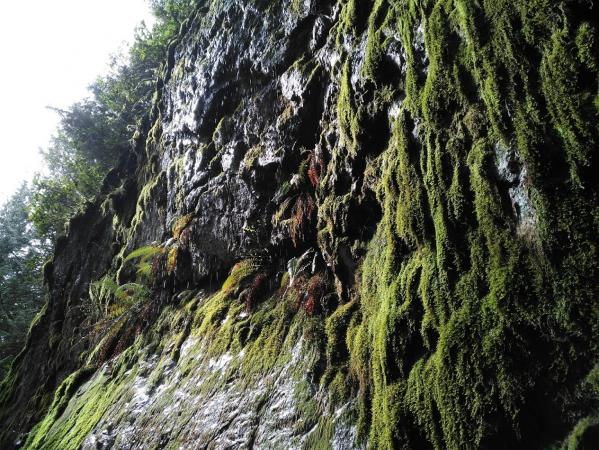 Mini waterfall
Add your own photos
Download KML Trail Map for the Jug Island Trail
The Jug Island Trail is equipped with a trail map that can be downloaded and used in Google Earth, Google Maps enabled cell-phone or in a GPS device.
Download KML trail map
Top Trail Times
| | | | | |
| --- | --- | --- | --- | --- |
| # | Hiker | Date | Start Time | Duration |
| 1 | Matthew Inouye | Mar 11, 2018 | 07:43:01 | 00:50:19 |