GPS TIMED OUT - CLICK TO RELOAD
Your location data expires after three minutes and will need to be refreshed.
Baden Powell Trail East to West
Panorama Park, Deep Cove,
North Vancouver
49.330229, -122.949896
Directions to Baden Powell Trail East to West
Download KML map of Baden Powell Trail East to West

Download GPS map for:
Baden Powell Trail East To West
Caution! This trail is rated extreme.
Extreme
7 pictures available below
This trail is suitable for snow and winter season travel on snowshoes, cross-country skis or similar gear.
There may be washrooms within the vicinity of this trail.
This trail has a viewpoint.
There is no cell signal on this trail, it is inconsistent or unknown.
This is a very steep trail.
16°c Clear Sky

Humidity: 67%

Sunset: 8:20 pm
1
person
hiked
this
0
people
hiking
it
now
This is a one-way trail. (does not loop around)
42.50
km
Total Distance
(One Direction)
This is total sum of all vertical meters hiked on this trail.
2684
m
Total Ascent

Trail Description
Located just north of Vancouver, BC; the well known Baden Powell trail is named after Lord Baden-Powell in honor of British Columbia's 100th anniversary as a Canadian province and founder of the Scouting movement. Much of the trail was originally laid by Boy Scouts and Girl Guides. The Baden Powell trail traverses the North Shore from Horseshoe Bay in West Vancouver and passes through several familiar North Vancouver sites from the base of Grouse Grind, Lynn Canyon, Quarry Rock, Eagle Bluff, Black Mountain and Cypress Bowl to name a few. If you plan on hiking the whole trail, expect a full day hike, an overnight or you may need to consider trying one segment at a time.

This trail is not easy by any standard and starting well prepared, hydrated and with enough food, water and supplies to last. At times, the Baden Powell Trail crosses or combines with other trails such as the Trans Canada. If you're not alert and paying attention to the correct trail markers, it's possible to become disoriented and end up on the wrong trail. If you are attempting to cross the entire trail in one day, it's recommended to start very early in the day and in the mid-Summer for maximum daylight hours.
Photos of Baden Powell Trail East to West (7)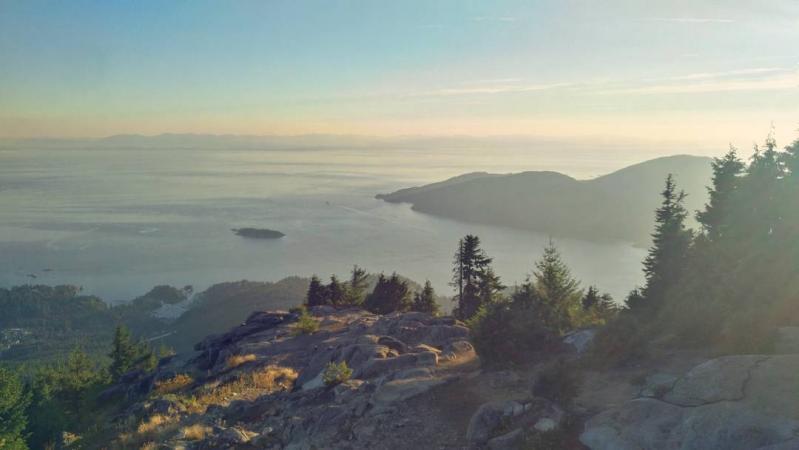 matthew.inouye
Feb 28th 2018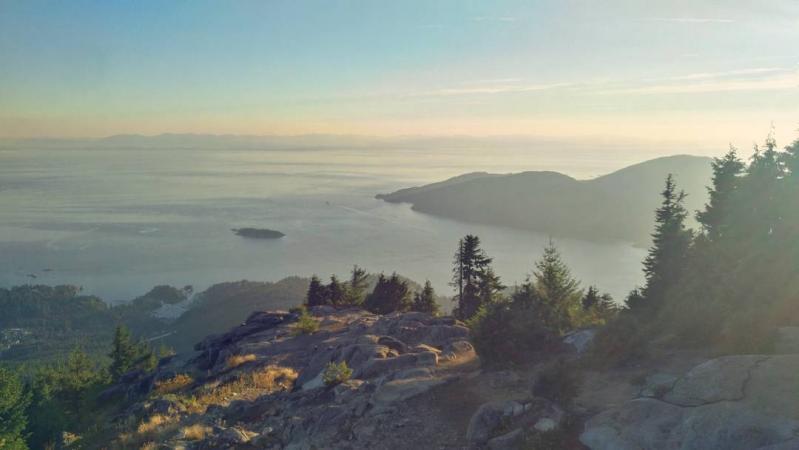 Eagle Bluffs on Black Mountain
Sunset facing the Howe Sound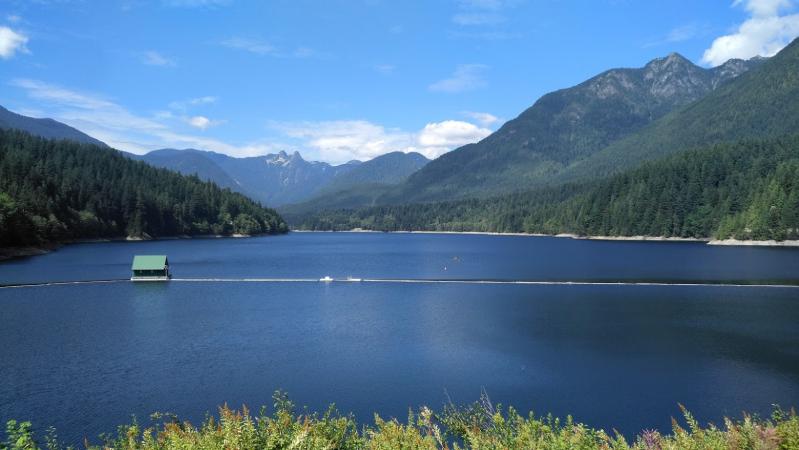 matthew.inouye
Mar 4th 2018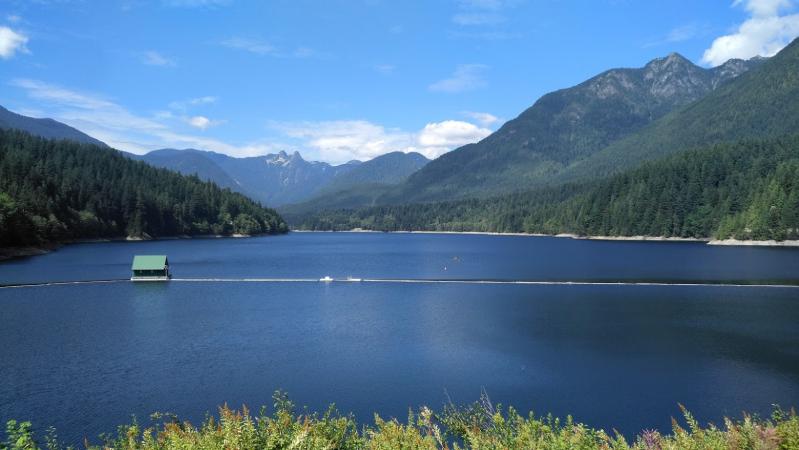 View of Cleveland Lake from the dam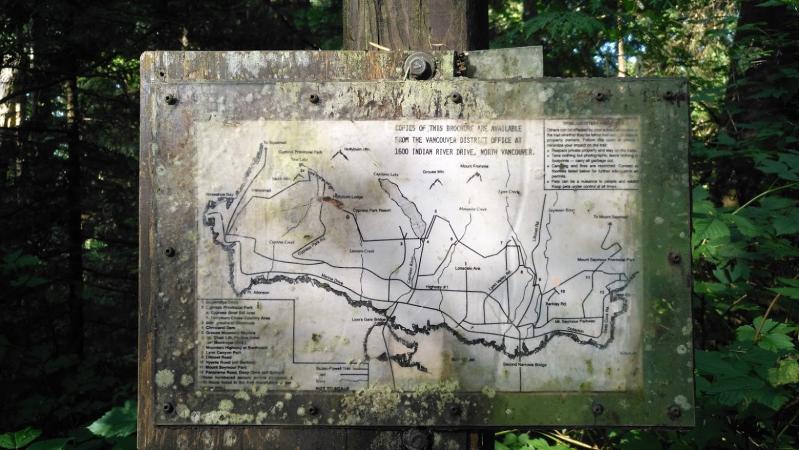 matthew.inouye
Mar 4th 2018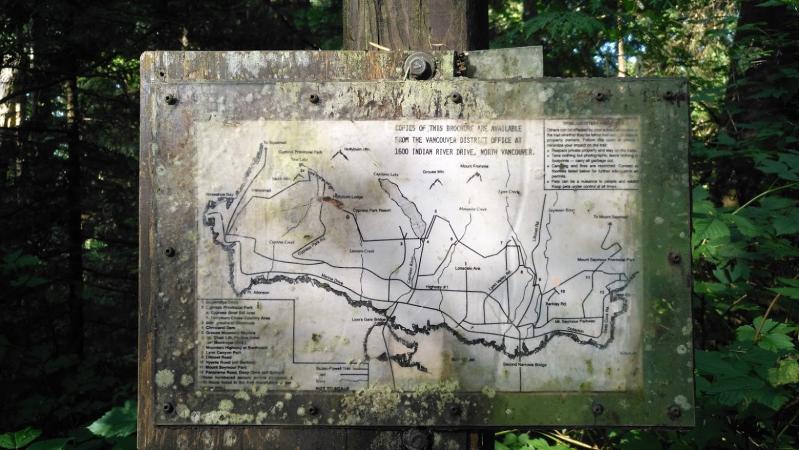 Dated map of the North Shore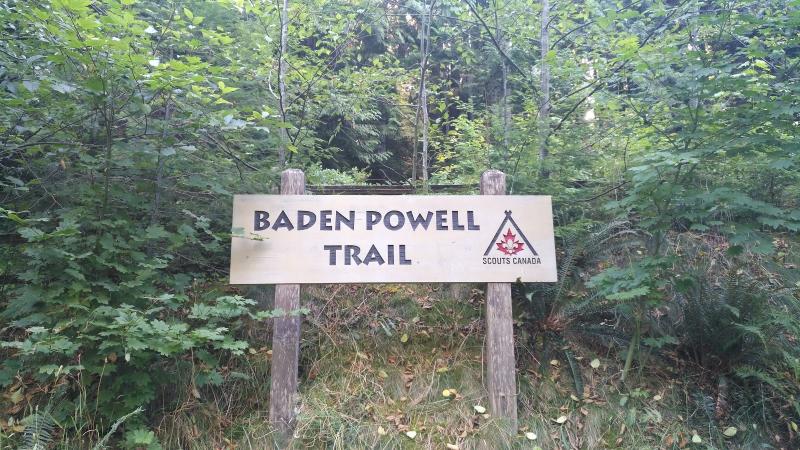 matthew.inouye
Mar 4th 2018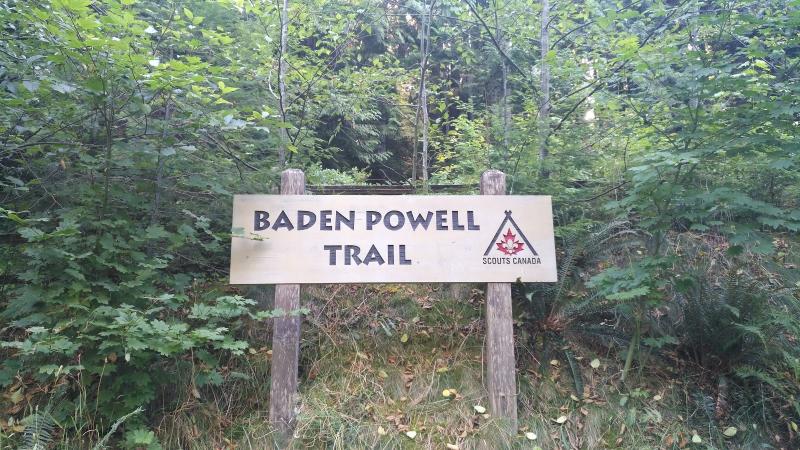 Scouts Baden Powell Trail sign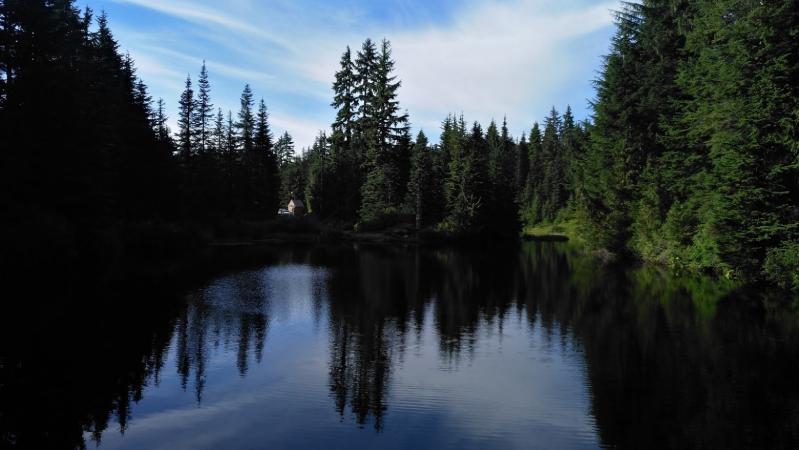 matthew.inouye
Mar 4th 2018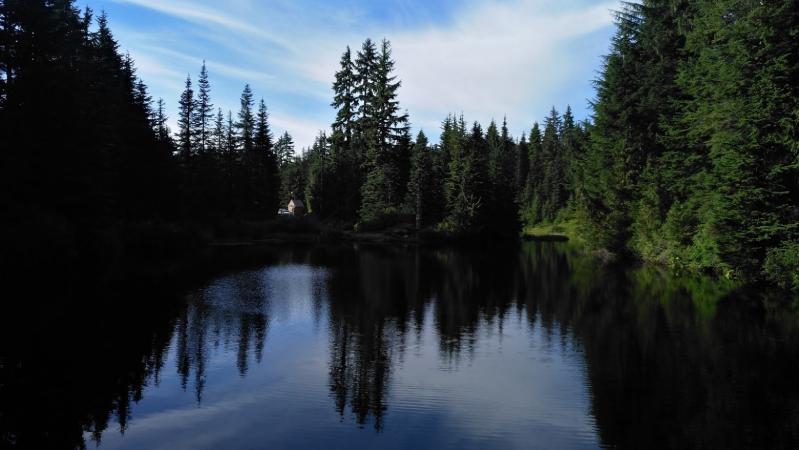 First Lake
Located near the Hollyburn Lodge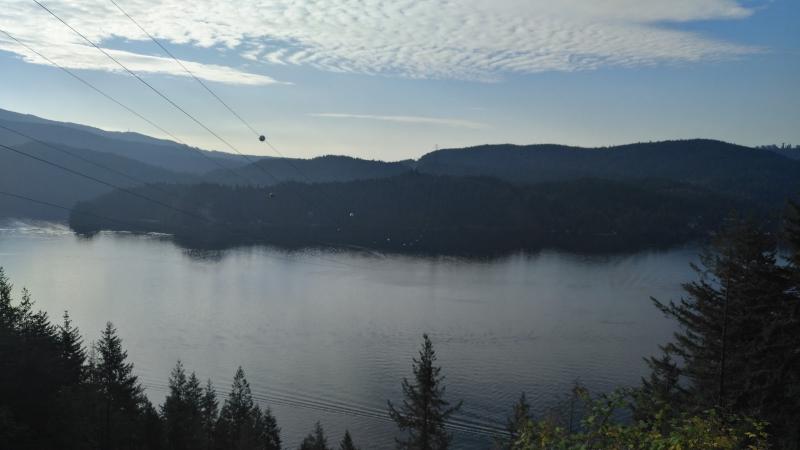 matthew.inouye
Mar 4th 2018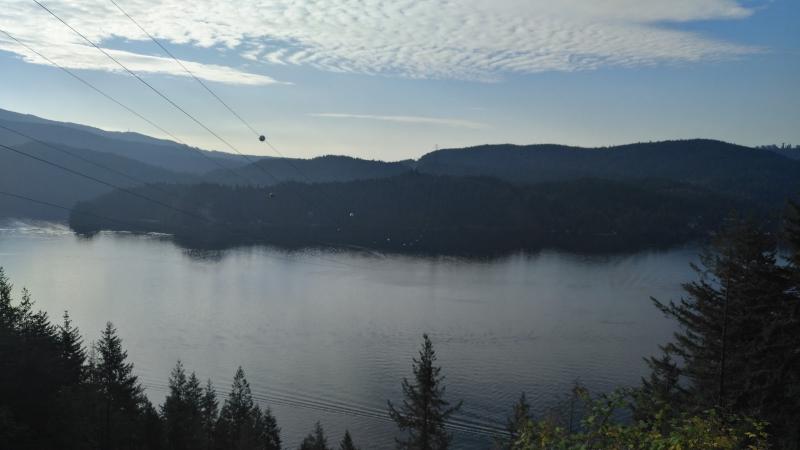 View east to the Indian Arm from Quarry Rock just after sunrise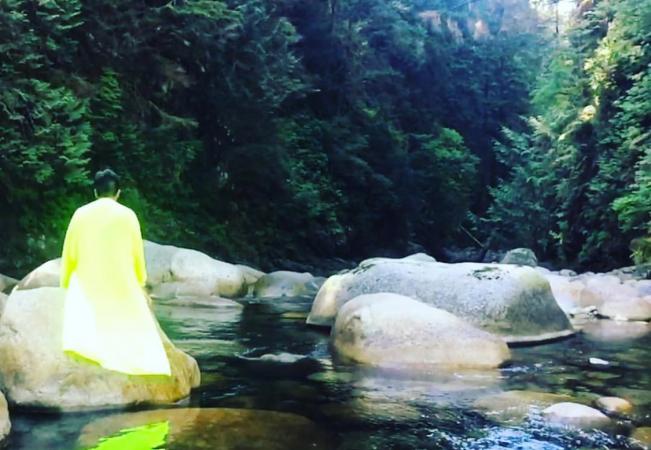 yukiandbee
Apr 14th 2018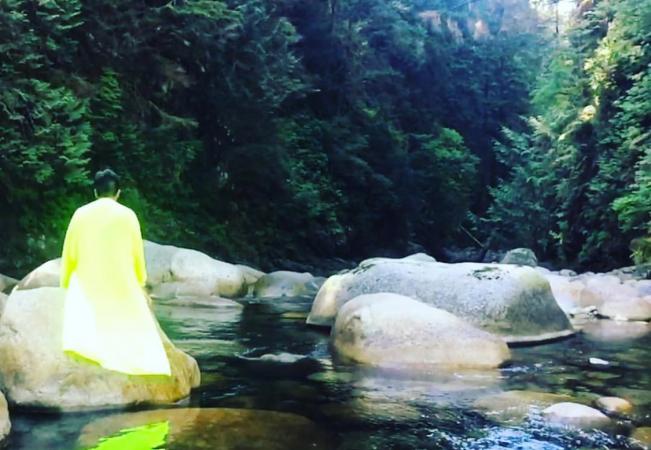 .
Add your own photos
Download KML Trail Map for Baden Powell Trail East to West
Baden Powell Trail East to West is equipped with a trail map that can be downloaded and used in Google Earth, Google Maps enabled cell-phone or in a GPS device.
Download KML trail map
Top Trail Times
| | | | | |
| --- | --- | --- | --- | --- |
| # | Hiker | Date | Start Time | Duration |
| 1 | Matthew Inouye | Aug 15, 2017 | 07:24:30 | 15:04:45 |