GPS TIMED OUT - CLICK TO RELOAD
Your location data expires after three minutes and will need to be refreshed.
Quarry Rock Trail
Panorama Park,
North Vancouver
49.330184, -122.949843
Directions to the Quarry Rock Trail
Download KML map of Quarry Rock Trail

Download GPS map for:
Quarry Rock Trail
This trail is rated intermediate.
Intermediate
2 pictures available below
There may be washrooms within the vicinity of this trail.
This trail has a viewpoint.
This trail may be dog or pet friendly. A leash may be required.
Cell signal on this trail is high.
This is a very steep trail.
16°c Clear Sky

Humidity: 67%

Sunset: 8:20 pm
2
people
hiked
this
0
people
hiking
it
now
This trail loops back around to the trailhead.
1.50
km
Total Distance
(Return)
This is total sum of all vertical meters hiked on this trail.
80
m
Total Ascent

Trail Description
Perhaps the most popular Saturday morning hike on the North Shore, the trail to Quarry Rock is a very popular family friendly trail in Deep Cove. A great entry level trail for novice hikers with all the bells and whistles of many longer trails -- elevated boardwalk, a thick coastal rainforest and a spectacular viewpoint. The only drawback is how popular the trail has become in recent years -- this is not your out in the wild, one with nature trail.

Once you reach the viewpoint at Quarry Rock, keep pushing on a few more meters to the second viewpoint at the base of the power-line tower for a more peaceful moment. Once you've done your done the hike, finish your Deep Cove experience with a warm and gooey donut from Honey's.
Photos of the Quarry Rock Trail (2)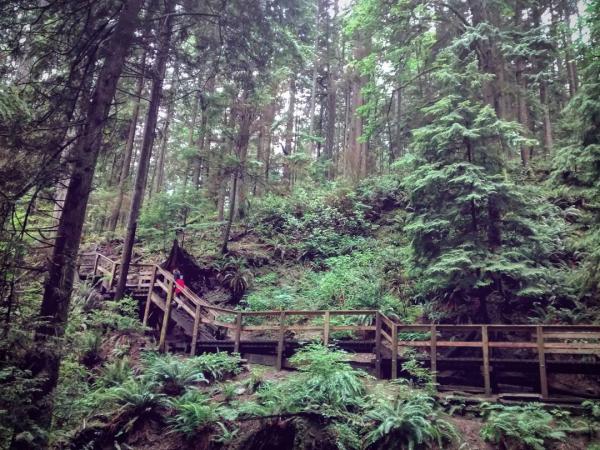 matthew.inouye
Mar 3rd 2018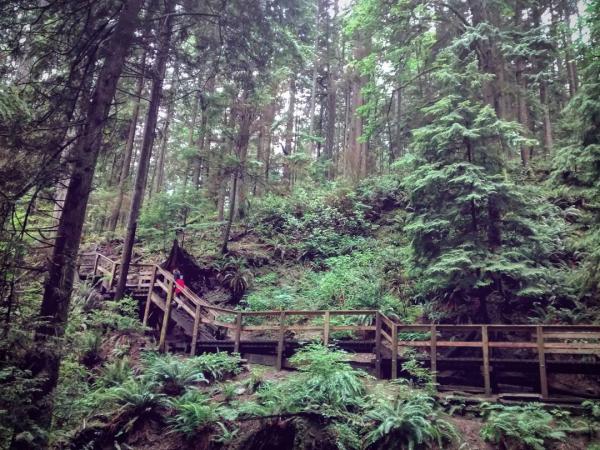 The boardwalk on Quarry Rock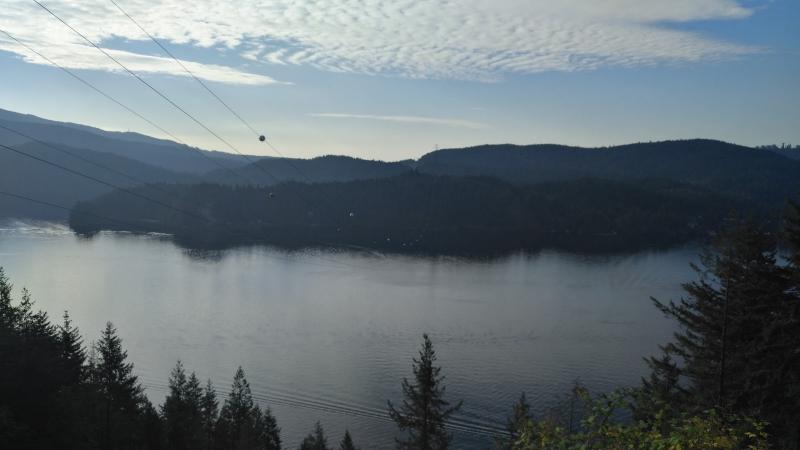 matthew.inouye
Mar 4th 2018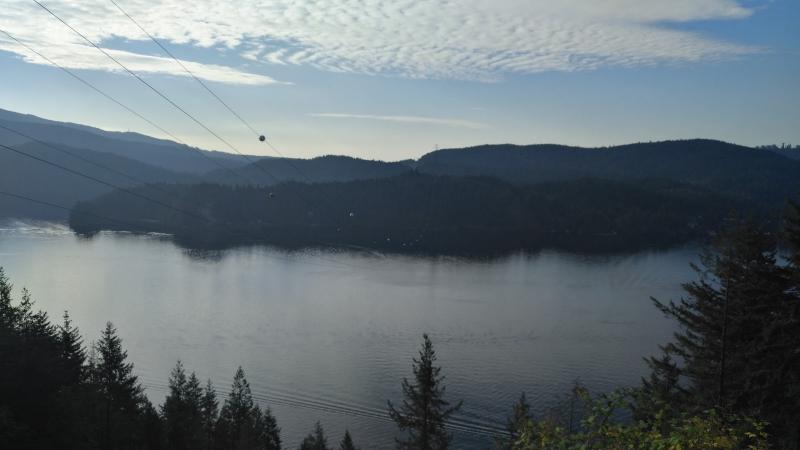 View east to the Indian Arm from Quarry Rock just after sunrise
Add your own photos
Download KML Trail Map for the Quarry Rock Trail
The Quarry Rock Trail is equipped with a trail map that can be downloaded and used in Google Earth, Google Maps enabled cell-phone or in a GPS device.
Download KML trail map
Top Trail Times
| | | | | |
| --- | --- | --- | --- | --- |
| # | Hiker | Date | Start Time | Duration |
| 1 | Felix Tavira | Apr 15, 2018 | 07:57:11 | 00:31:33 |
| 2 | Felix Tavira | Apr 15, 2018 | 07:57:11 | 00:31:42 |